12 Baskets Community Meal
6pm The 1st Saturday of Every Month @ St Stephens Hall, 160 High Street, Rutherglen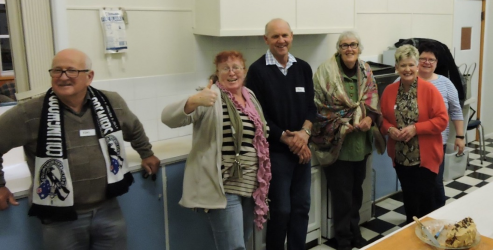 The Parish of Rutherglen Chiltern is committed to working with the Community to develop activities that offer care and support to those around us.
After conversations with people from a broad spectrum of the community it became apparent that it might be useful to set up a Community Meal within the Rutherglen area.
So in June 2015 the Parish of Rutherglen Chiltern started the "12 BASKETS Community Meal".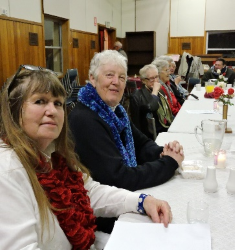 The first meal had only about 25 attendees but word spread quickly and now the monthly meals offer a basic homemade meal some fun and laughter as well as an abundance of people to share an evening with. The numbers vary from 50 – 70 although they do seem to be climbing steadily upward. Attendees include a range of age groups however there is always a significant proportion of seniors in attendance.
It is a safe, respectful, positive place where people can share not only food but time together. Volunteers are always welcome or just come along and join us for some fun and laughter.
Volunteers and donations are always welcome and appreciated. Please contact us to find out how you can assist.